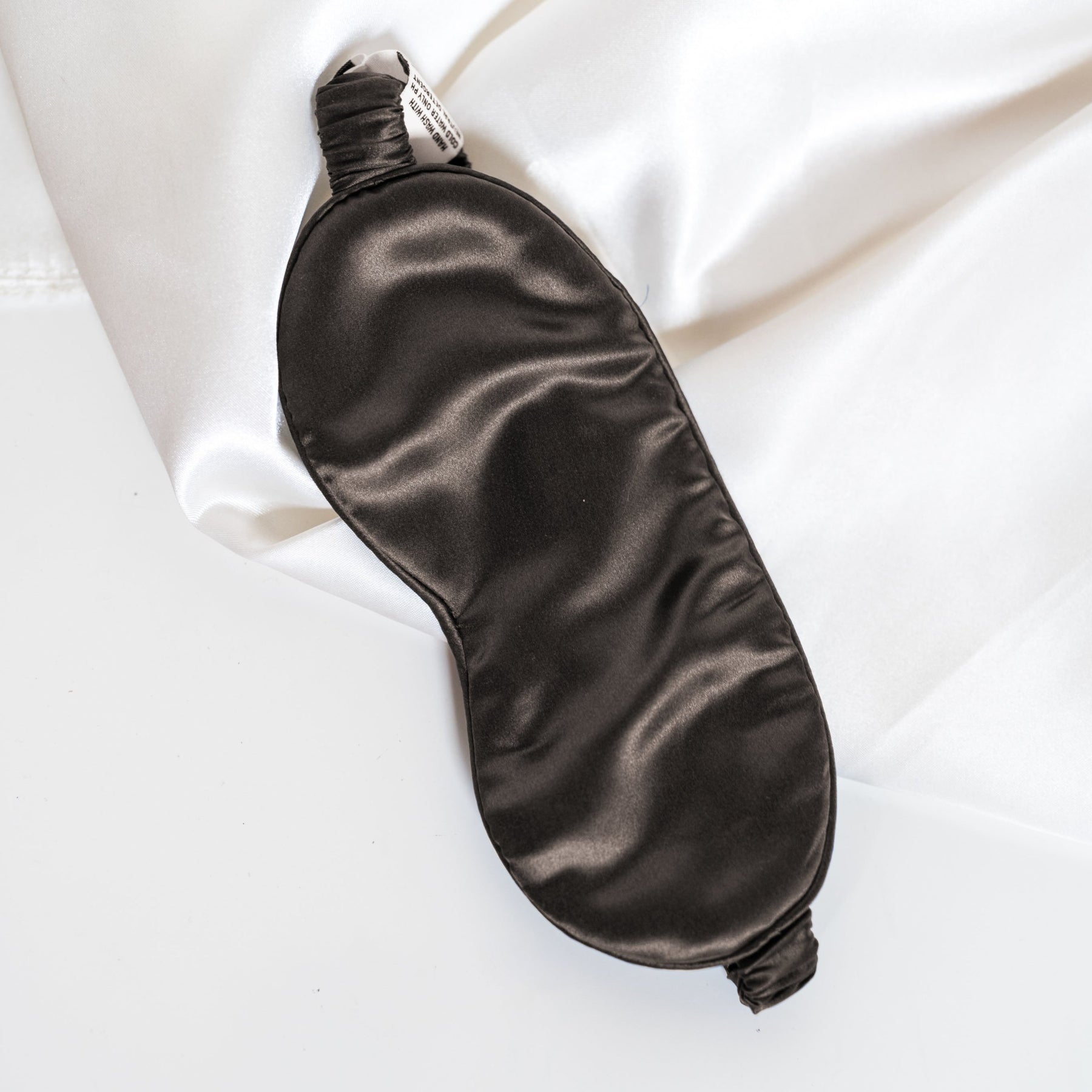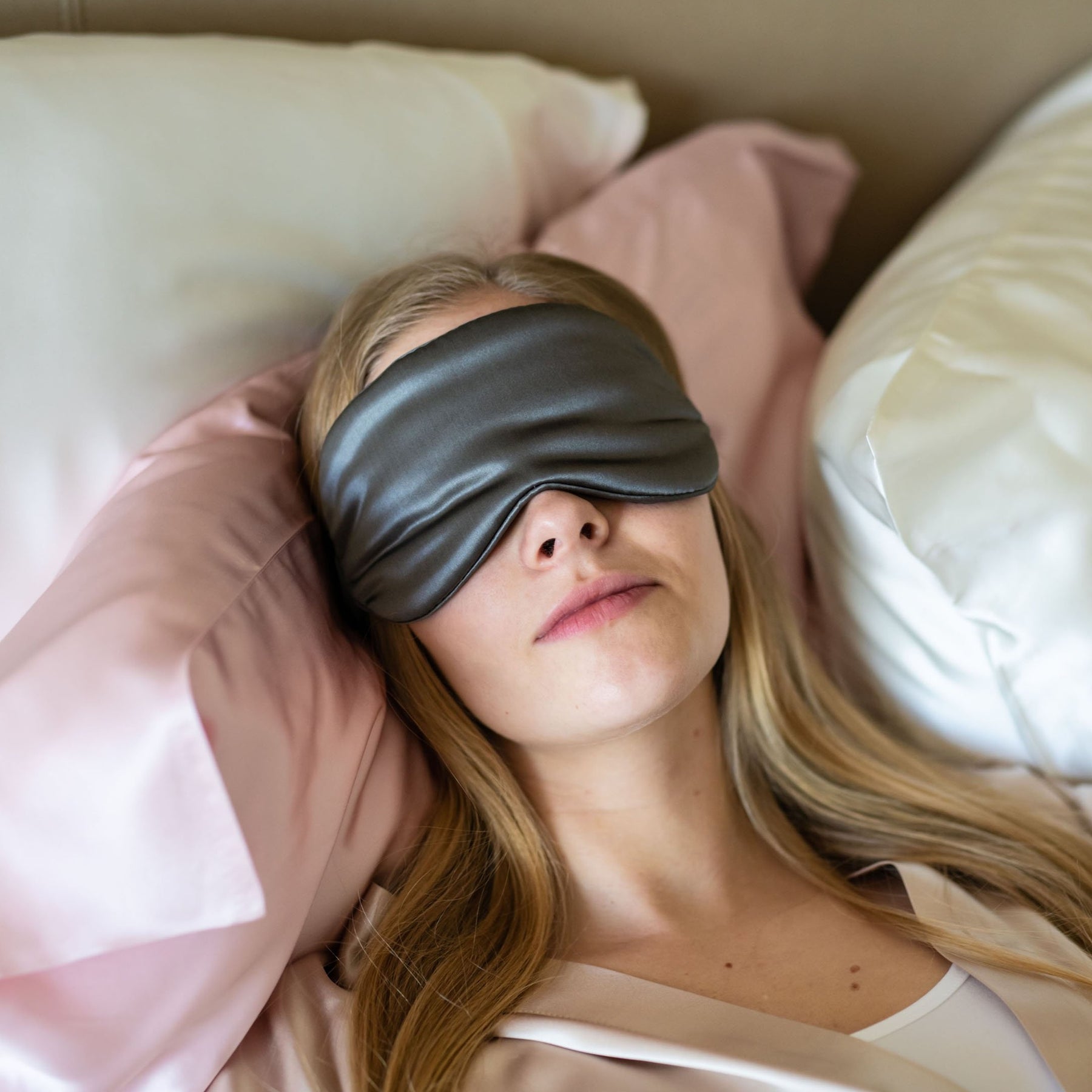 Anti Aging. Anti Sleep Wrinkles. Anti Bed Head. Hypoallergenic
We Spend ⅓ of our life sleeping. We created Silken Pure to provide pure silk that has 18 amino acids and tightly woven fibers to allow for less friction around delicate eye areas.
Combining a Silken Pillow Case with our pure silk sleep mask allows for your beauty sleep to go uninterrupted.
The sleep mask is 100% pure, including the pure silk filler, liner, and an elastic band. Only pure silk contains 18 amino acids and tightly woven fibers to keep skin hydrated and free from bacteria and allergens.
Beware of imitations.
IS SILKEN PURE WASHABLE?
Our silk is machine washable because of the high quality, but it is a natural fiber, so the better the care, the longer it will wear.
We recommend the following:
pH neutral liquid detergent safe for silk - if it is washed in a solution that is too acidic or alkaline the silk can harden after just one wash. If you can not find pH neutral on the label, buy a detergent specific for silk.
Machine wash delicate 30C (86F) - cold setting- temperature is important.
Hand wash 30 C (86F)
Do not soak the silk in water for extended periods.
Dry Clean
No trichlorethylene
Iron low heat
Steam or air dry
Do not Bleach
Do not tumble dry (Do not put in dryer).
ORDERS OVER $50 TO THE CONTINENTAL UNITED STATES SHIP FOR FREE.
We typically use USPS for first class or priority shipping . We offer express shipping to orders over $200.
We love our customers and your satisfaction is very important to us. We will do everything we can to make you happy.
Please send all refund/return inquiries to info@silkenpure.com
For detailed shipping policy click here.
For detailed refund policy click here.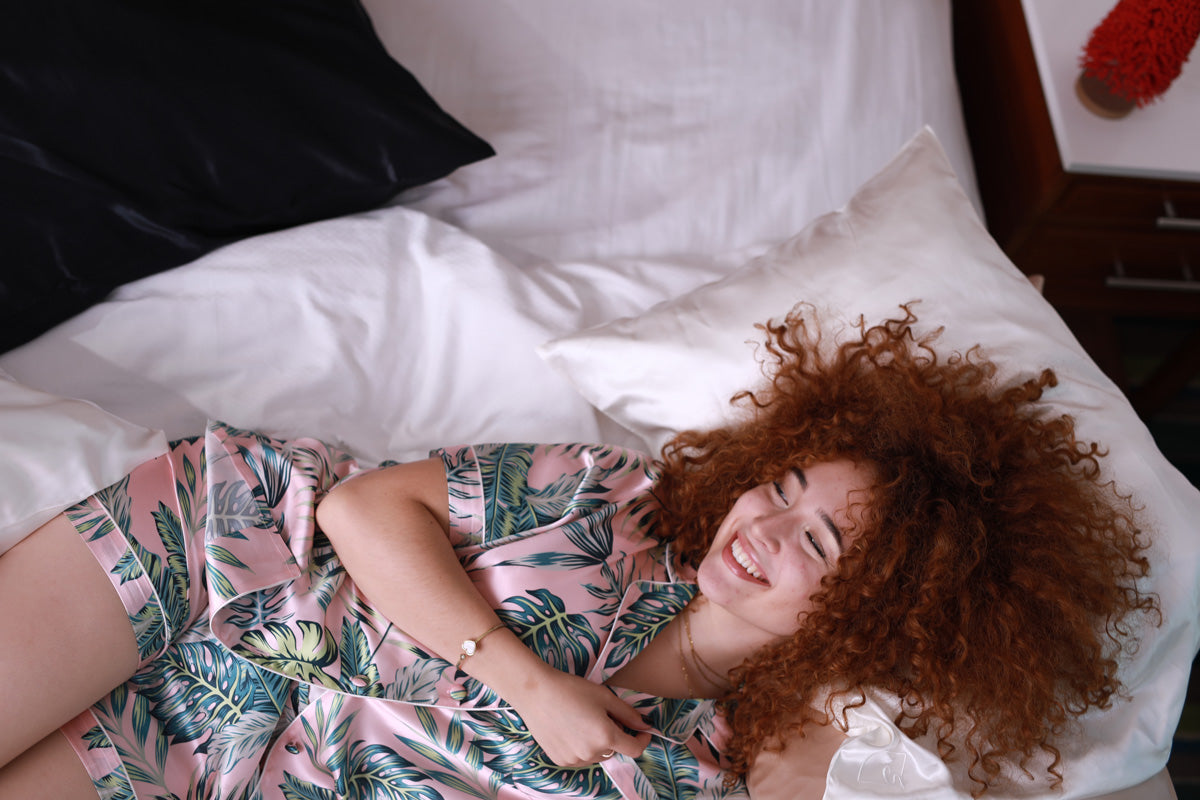 Silkenpure
The epitome of comfort and class