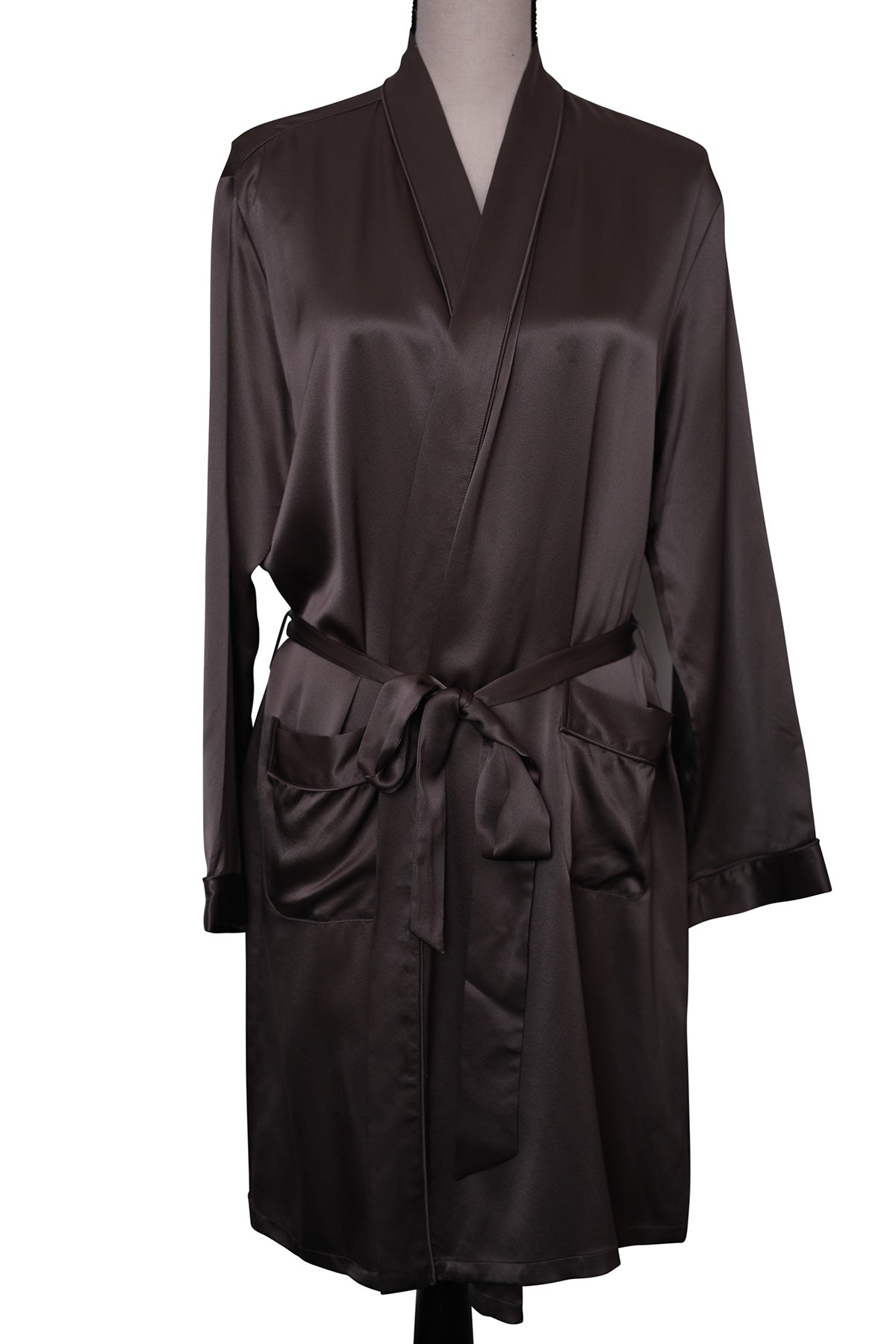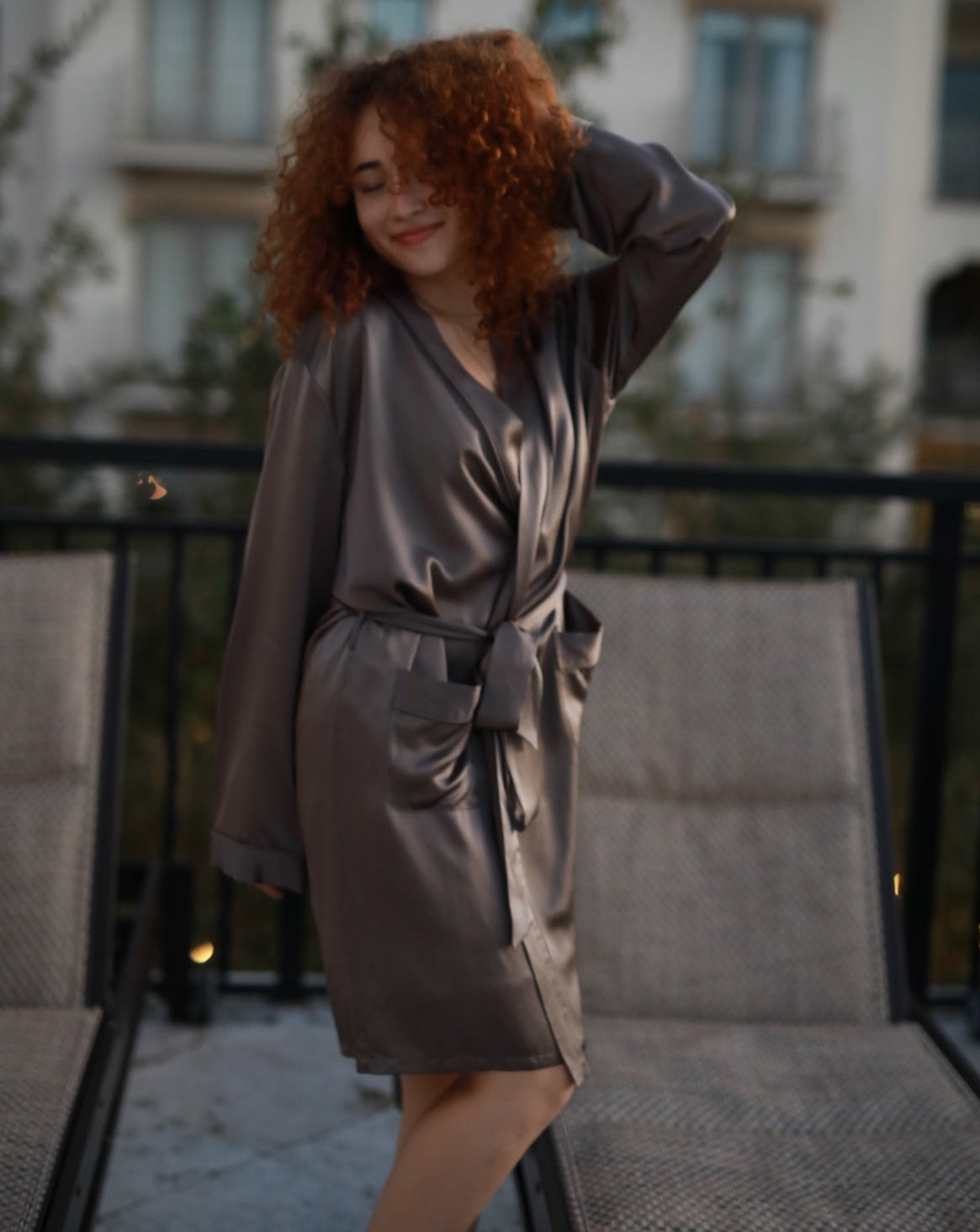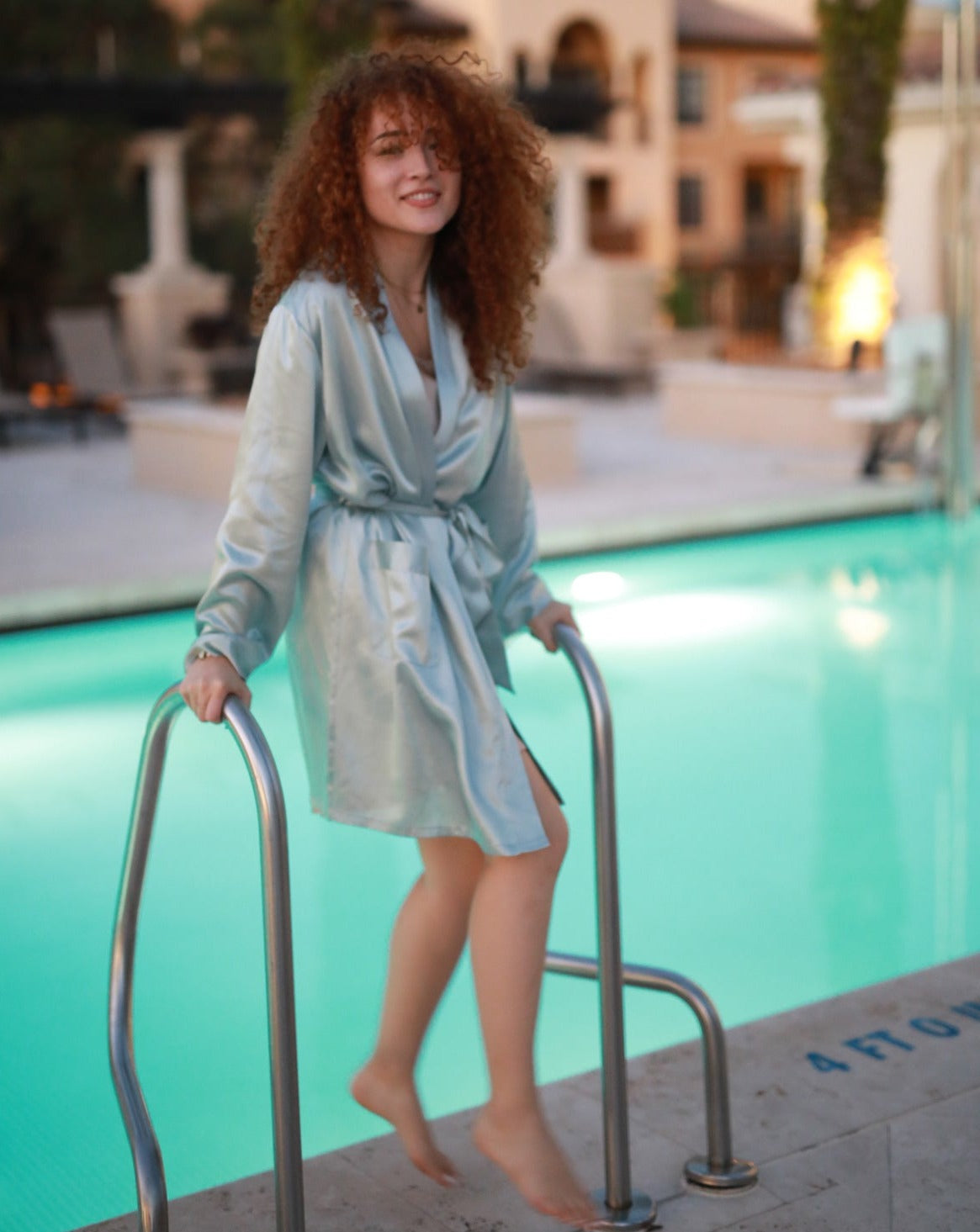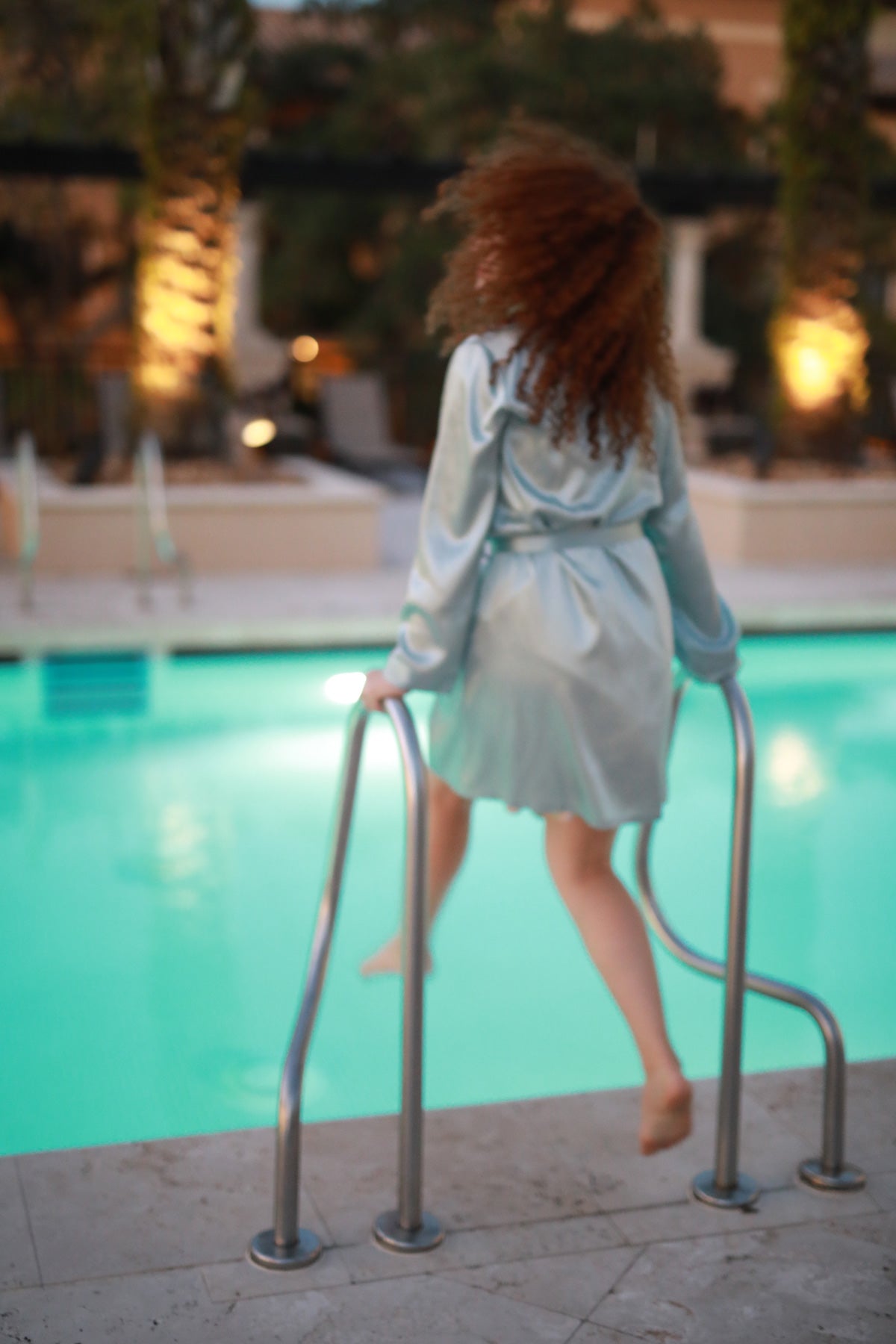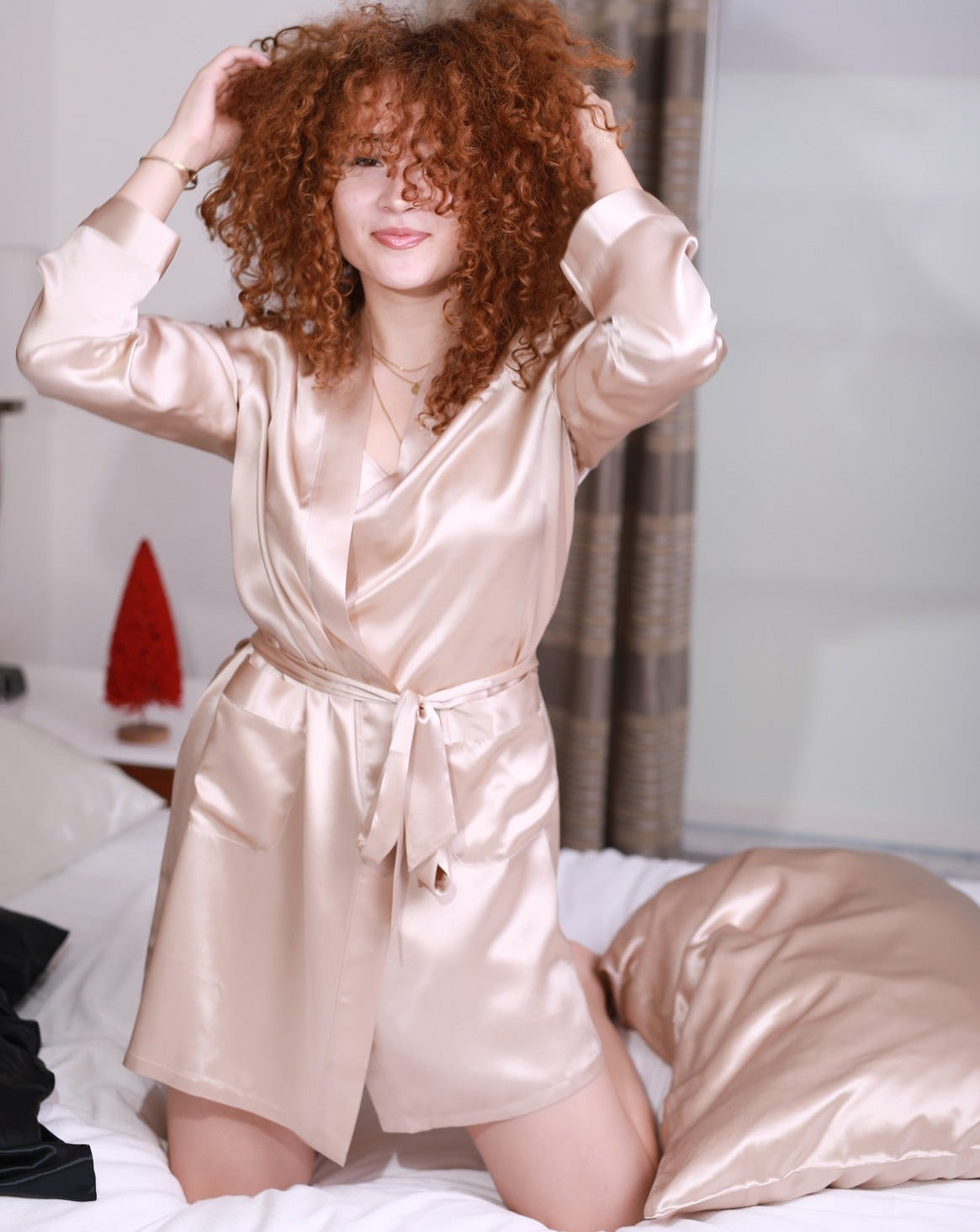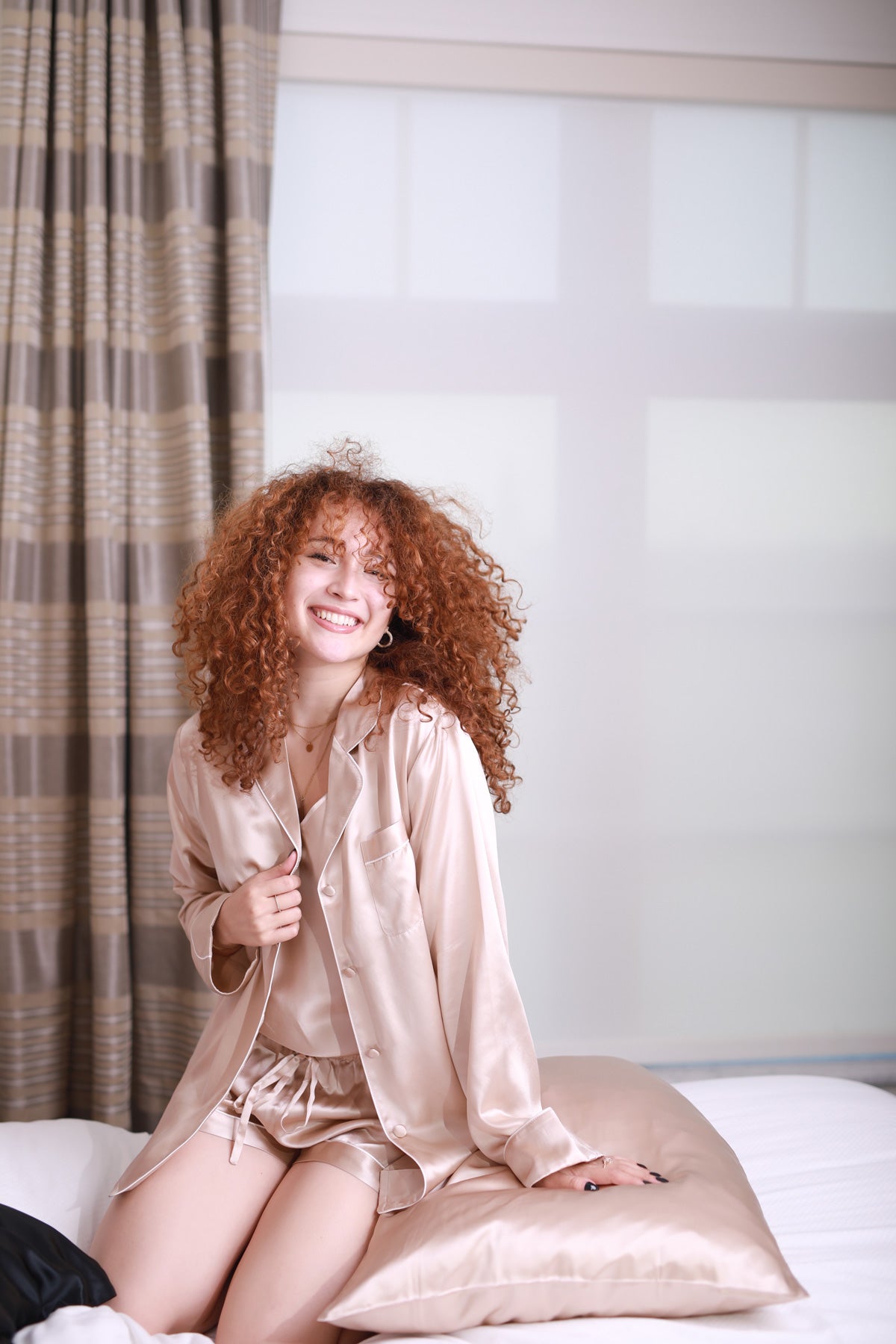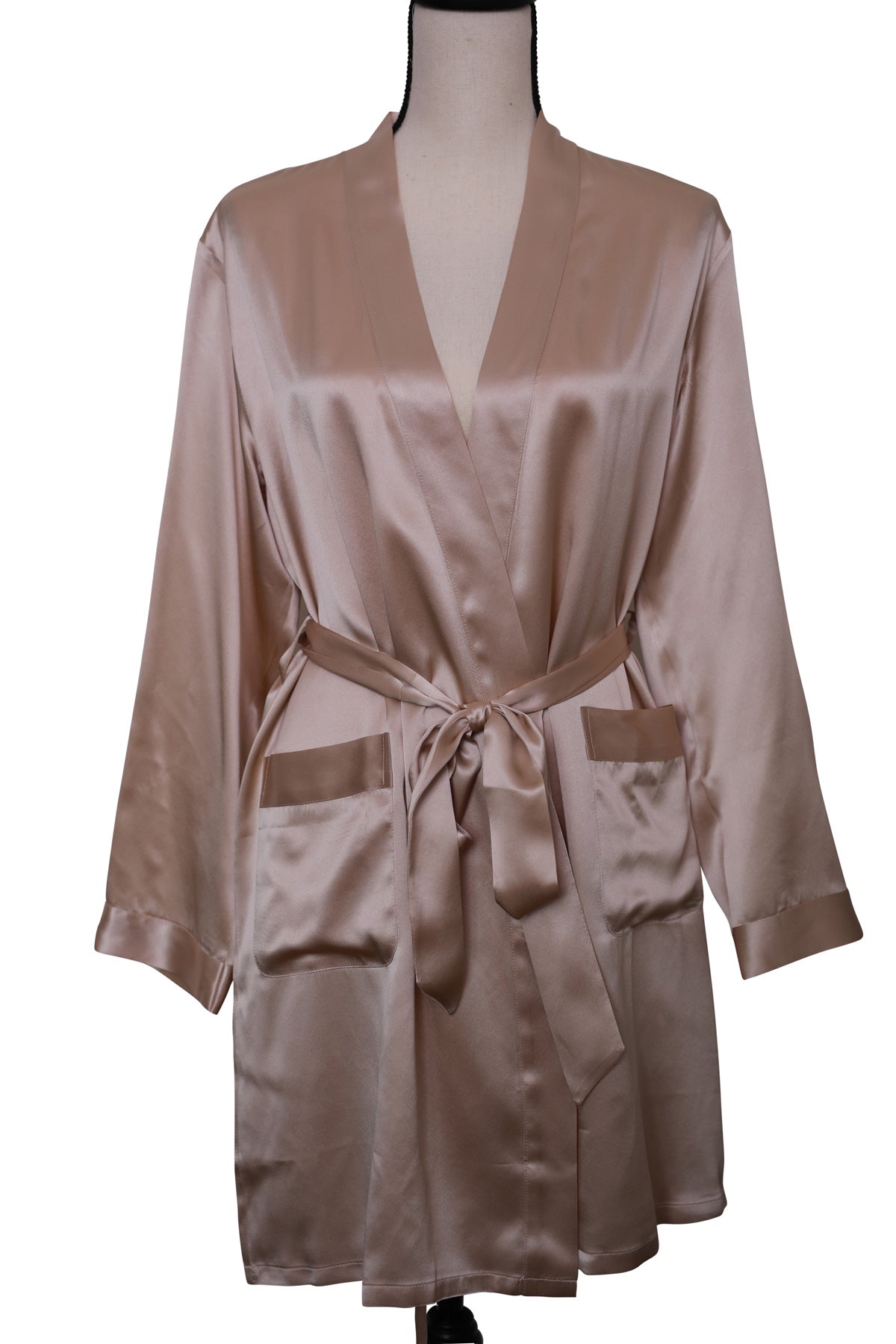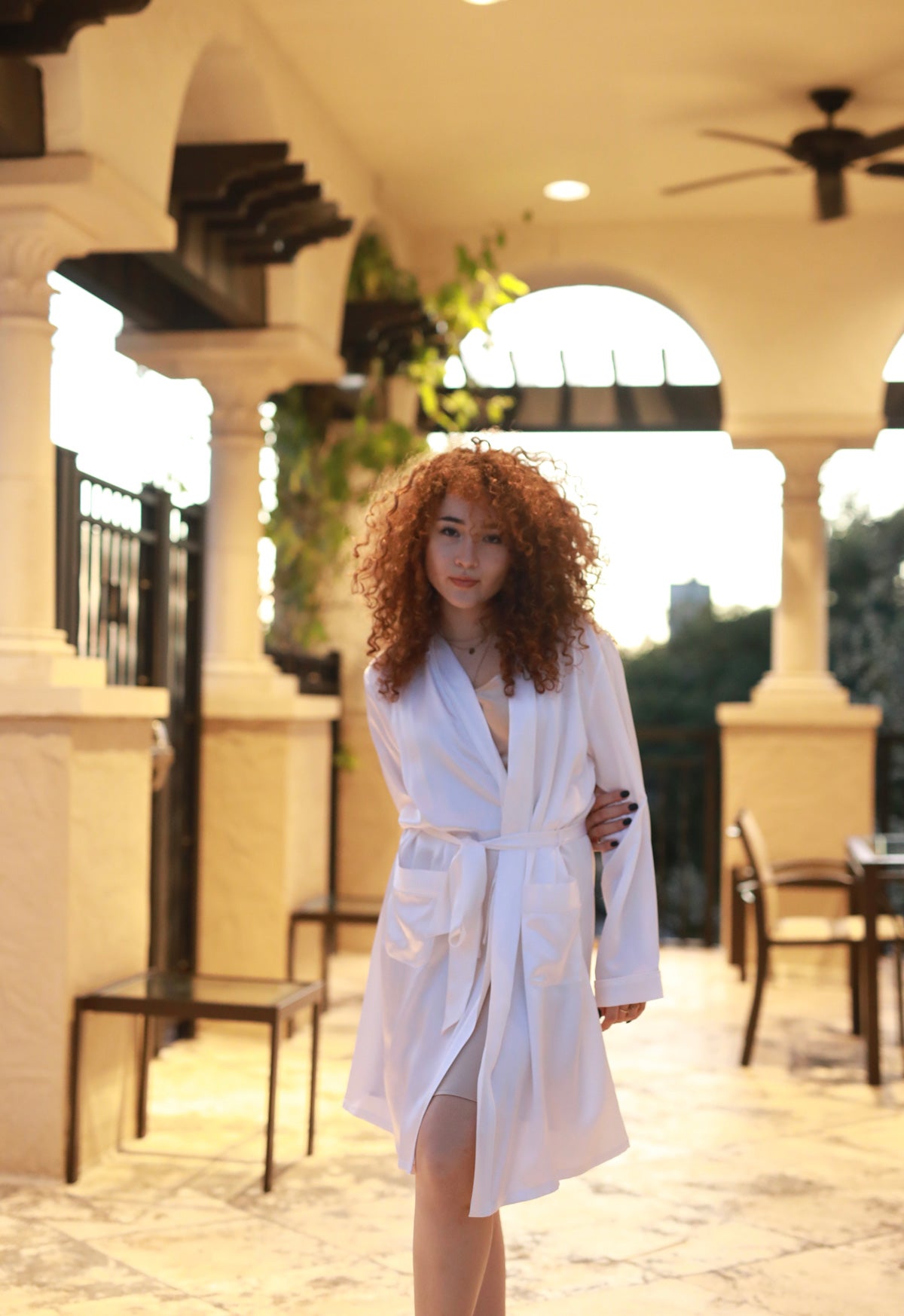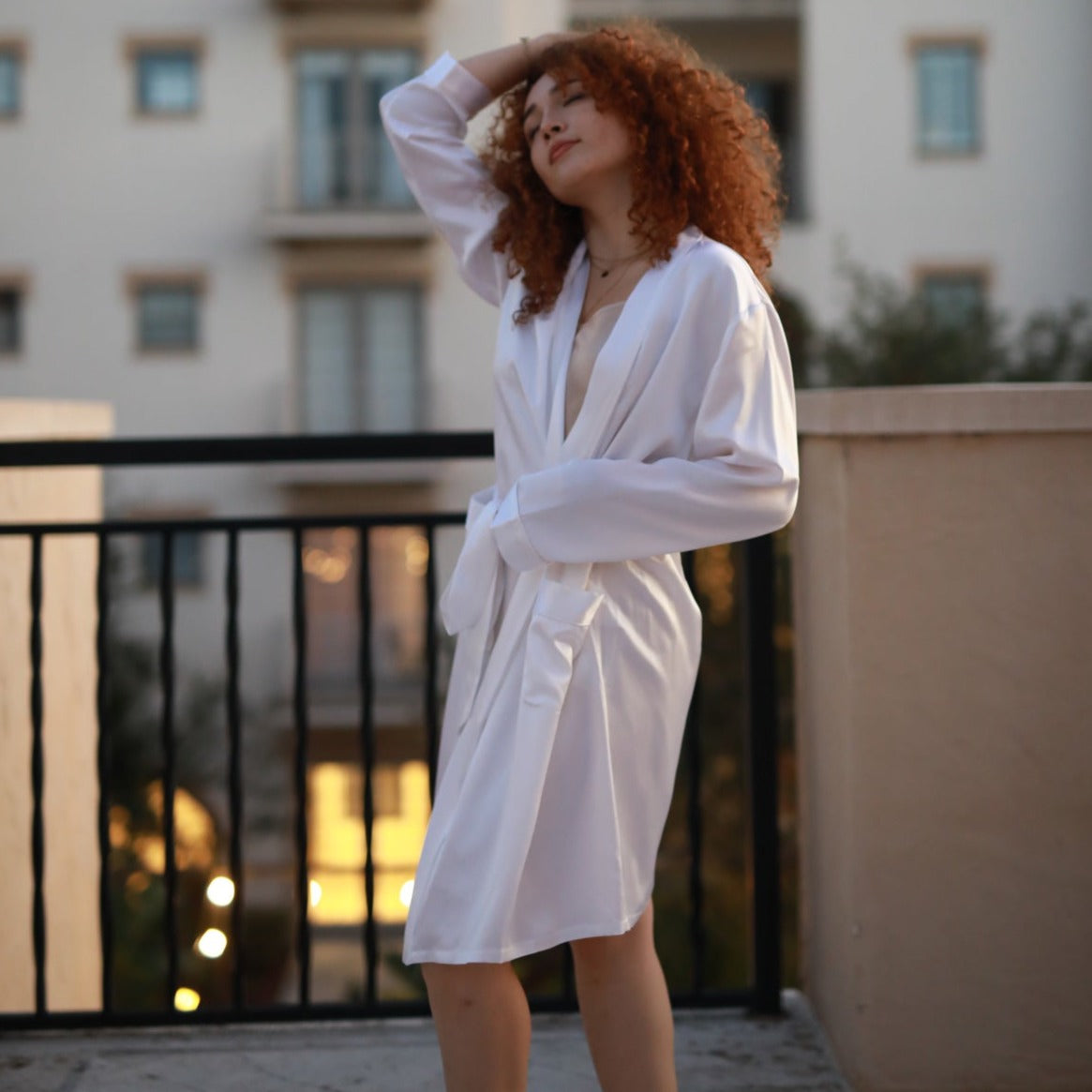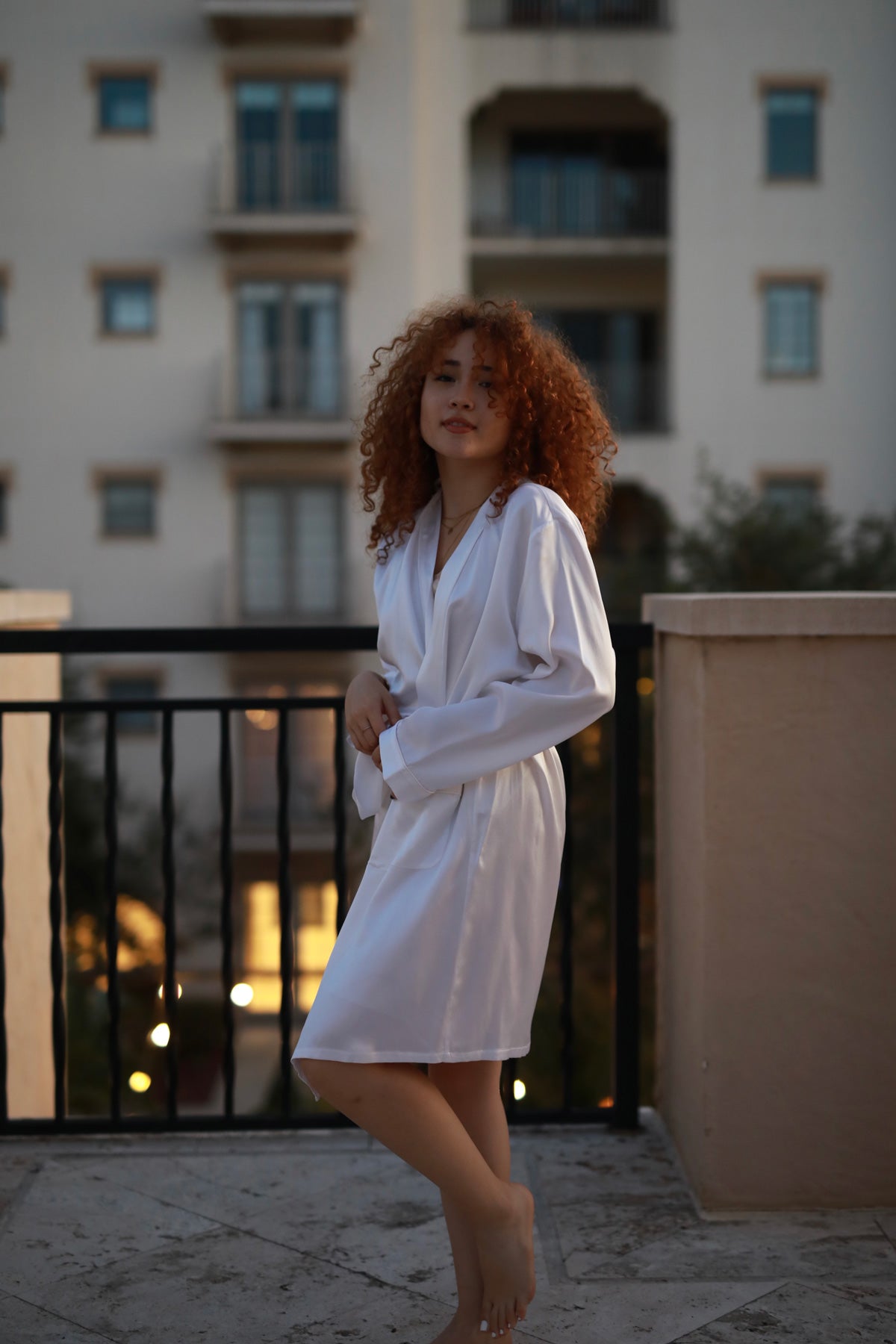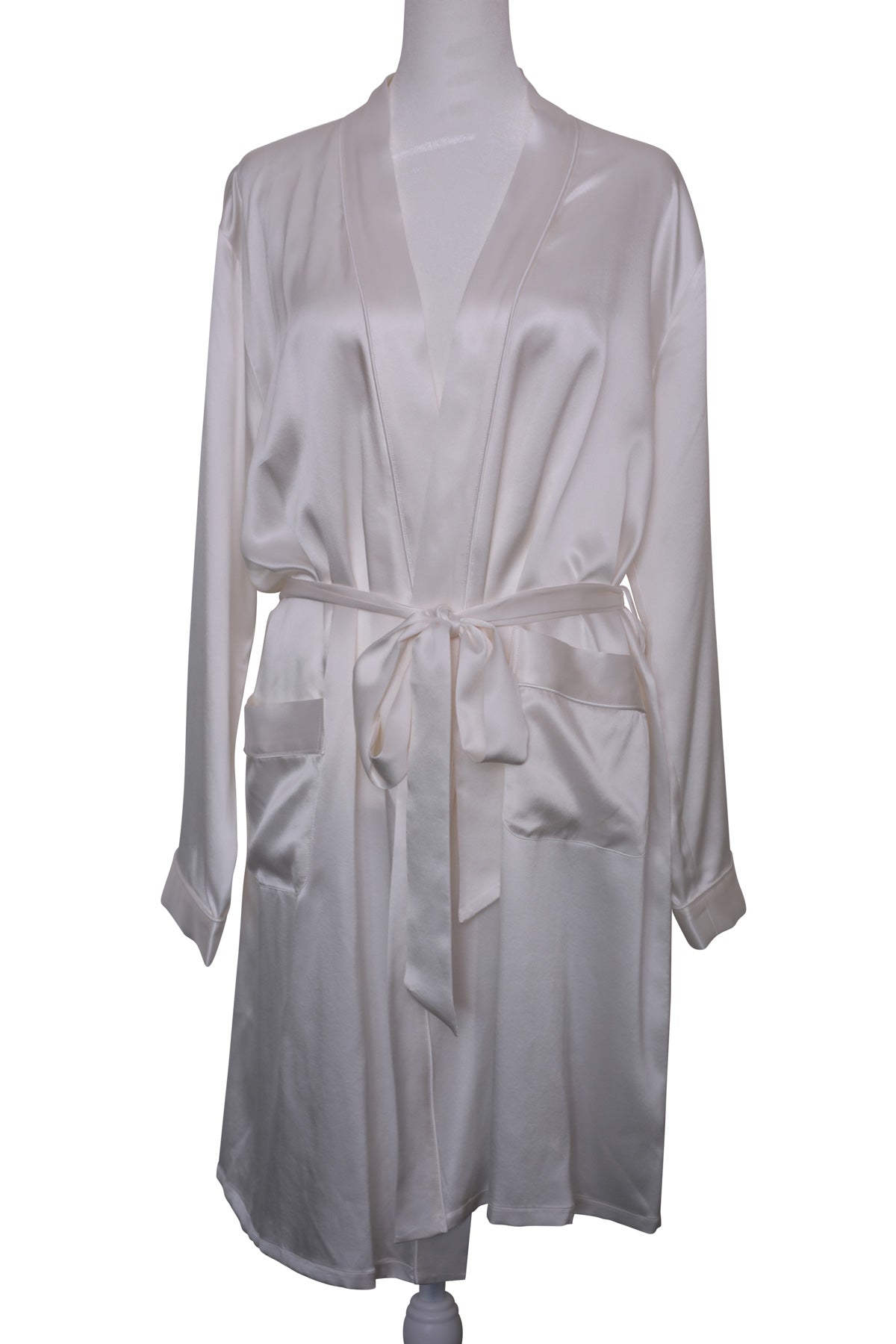 Lounge wear Short Robe EARLY BLACK FRIDAY! $100 OFF
Have you heard the latest beauty secret that all of those famous celebrities, stylists, models, and beautySilk experts absolutely live by? It's the one that dermatologists recommend – are you ready for it? Here at Silken Pure, we're known for our 100% pure mulberry silk products, but today, we're proud to share with you our most exciting product yet!
A Pure Mulberry

lounge wears
It's time that you slip into pure comfort, pure luxury, and pure health. Immerse yourself with the sense of touch. Our pure mulberry
lounge wears
are truly one of a kind. Featuring a comfortable, stylish, and trendy wrap around design, we've worked hard to design a robe that embraces self-love, self-care, and self-health like never before.
Packaged With Care
You see, we're firm believers that every woman deserves to know what true luxury feels like. When your Silken Pure mulberry silk robe arrives, you'll find it packaged in a luxurious gift box that shows you just how much thought, care, and consideration has been placed into every aspect of your new robe. From sourcing our 100% pure mulberry silk, to delicately crafting a stylish robe that looks and feels like something unique, we just know that you'll love your new robe.
Natural Temperature Regulator
While you may not know it, pure mulberry silk is actually a fantastic temperature regulator. And in fact, that's just another reason for why you'll instantly fall in love with your new silk robe. As soon as you slip into your new robe, you'll instantly feel the soft, soothing touch of pure silk. From there, your body will naturally cool itself, ultimately leaving you in a natural wrap of comfort and luxury like never before.
Shop For Your Style
When you're ready to make your purchase, be sure that you choose the right color that works for you. With a number of variations available, your new silk robe will most certainly be the ultimate self-care gift.
IS SILKEN PURE WASHABLE?
Our silk is machine washable because of the high quality, but it is a natural fiber, so the better the care, the longer it will wear.
We recommend the following:
pH neutral liquid detergent safe for silk - if it is washed in a solution that is too acidic or alkaline the silk can harden after just one wash. If you can not find pH neutral on the label, buy a detergent specific for silk.
Machine wash delicate 30C (86F) - cold setting- temperature is important.
Hand wash 30 C (86F)
Do not soak the silk in water for extended periods.
Dry Clean
No trichlorethylene
Iron low heat
Steam or air dry
Do not Bleach
Do not tumble dry (Do not put in dryer).
ORDERS OVER $50 TO THE CONTINENTAL UNITED STATES SHIP FOR FREE.
We typically use USPS for first class or priority shipping . We offer express shipping to orders over $200.
We love our customers and your satisfaction is very important to us. We will do everything we can to make you happy.
Please send all refund/return inquiries to info@silkenpure.com
For detailed shipping policy click here.
For detailed refund policy click here.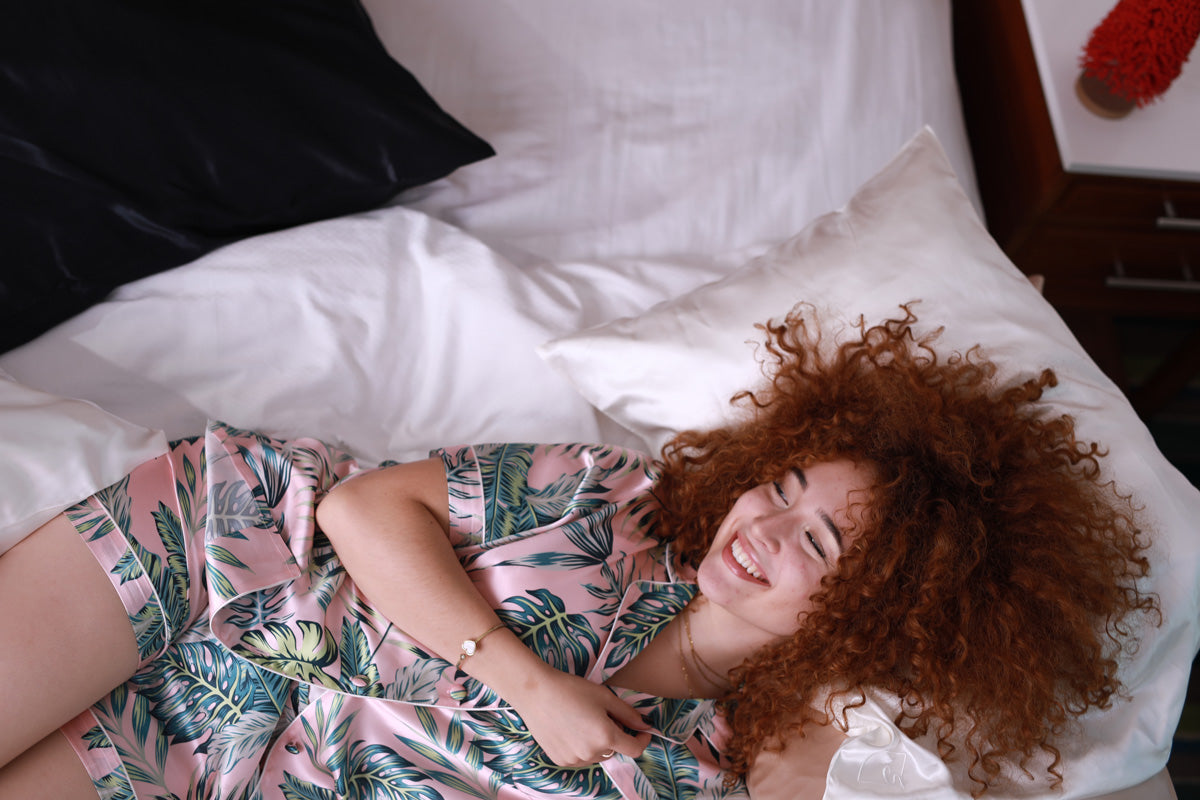 Silkenpure
The epitome of comfort and class